23 November 2022
18:30 - 21:00
Registrasi: link
Following 3 amazing events part of Pesta Sains 2022 di Indonesia, an international conference is organized fully online and open to everyone.
CIRAD, INRAE, IRD and the Permanent Mission of France to the United Nations in Rome invite you to the "Fête internationale de la science : agriculture – food – environment" (2022 edition).
The webinar will take place on November 23 from 18:30 to 21:00 (WIB). The discussions will be in French, with simultaneous translation from French to English.
The 2022 edition will propose to discuss about the relationship between science and society (collective scientific expertise, public policies, ethics) in the spirit of the "Fête internationale de la science". Innovation and sustainability will be addressed by digital agriculture and robotics as well as microbiome, agroecology, and water. A special session will concern food insecurity.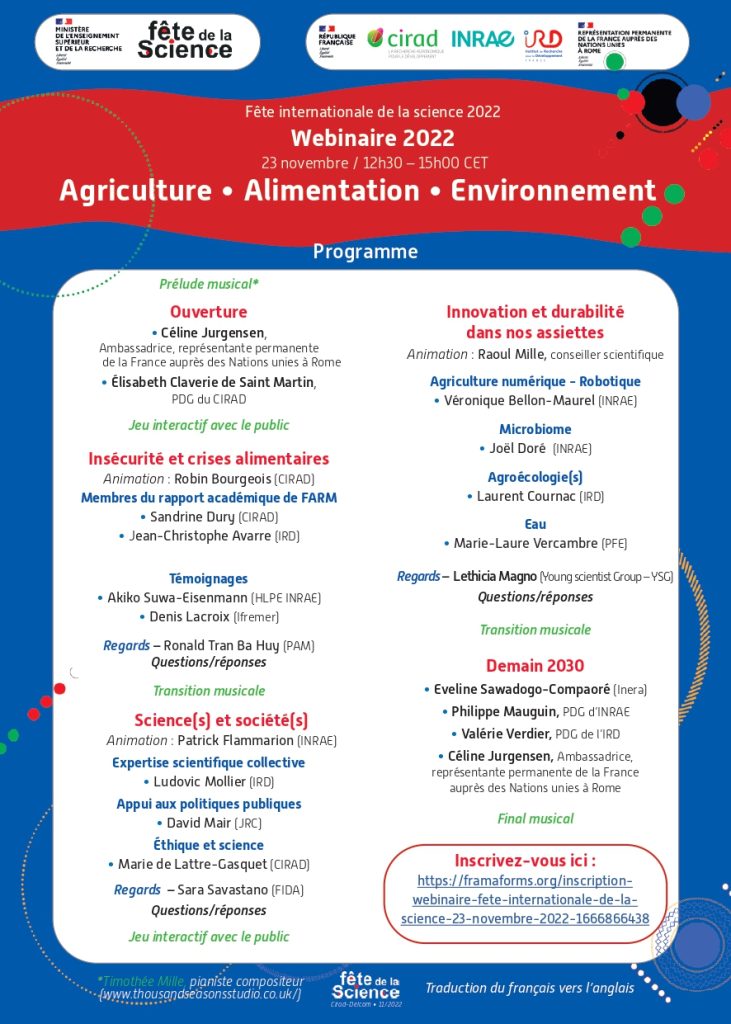 The 2021 edition is online on the website of the Permanent Mission of France to the United Nations in Rome: link